Welcome to Winter Fellowship 2021!
While we might not be able to congregate this year at Bryant University, we will be holding a virtual program this year from January 8th to 9th with many of the same events as our in-person Winter Fellowship! Our leadership team has put in a lot of work to make this a fun event for everyone.
Some events include:
Tulpe Lodge Officer and Chapter Officer Elections
Tulpe Lodge Dues Flap Competition
Video Gaming Servers
Virtual Board Games
Virtual Scavenger Hunts and Other Activities
Trail to Eagle Panel Discussion
Not an Order of the Arrow Member?
You are also invited to Winter Fellowship 2021! This year we will be inviting all of Narragansett Council to see what Tulpe Lodge and the Order of the Arrow has to offer. Play some video games, meet new people and also learn about what Tulpe Lodge and Scouting's National Honor Society does throughout the year!
Whether you are part of the OA or not, please register below and you will receive a confirmation email and an email the day of the event with instructions for the weekend!
Register for Winter Fellowship
Access the Event Platform
Online Trading Post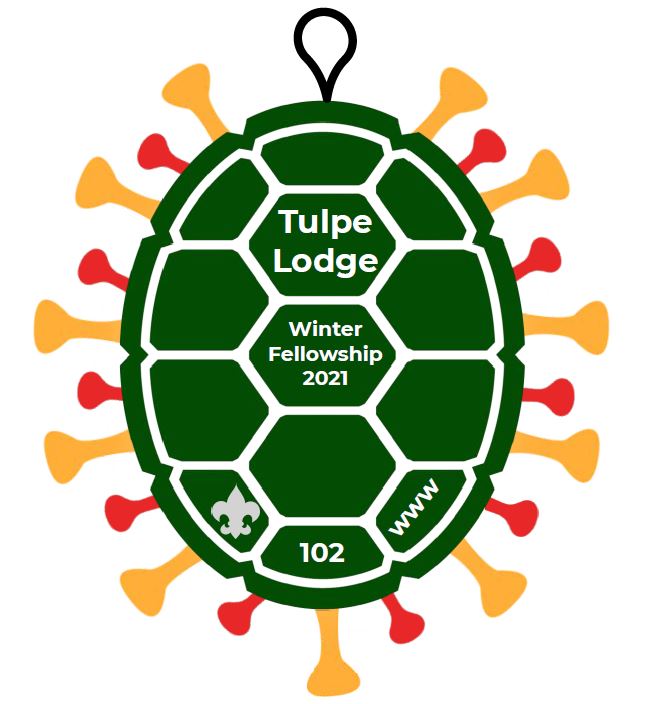 Winter Fellowship Limited-Edition Patch
Buy a limited-edition, collectable event patch to commemorate Tulpe Lodge's first-ever virtual Winter Fellowship and the COVID-19 pandemic. Proceeds help fund our upcoming events. Patches will be mailed shortly after the event to the address you provide.
Buy a Patch ($10)
2021 Dues Renewal & Collectable Patch
A simple and great way to support the Lodge is to renew your dues every year. Click below to pay your dues for 2021 and you'll get the limited-edition 2021 Dues Flap. The winner of the Patch Design Contest at Winter Fellowship will have their drawing turned into a patch!
Renew your Dues ($15)